Some of our beautifully soft and sustainable organic clothing. Free UK Shipping for orders over £40. Free European shipping for orders over £60.
Sustainable t-shirts for all the family
Planting trees with Verdn
We have planted over 7000 trees so far via Verdn and Eden Reforestation Projects. Each product you buy pledges 10 trees to be planted (or 25 trees for each hoody!) and you can track these via Verdn after purchase.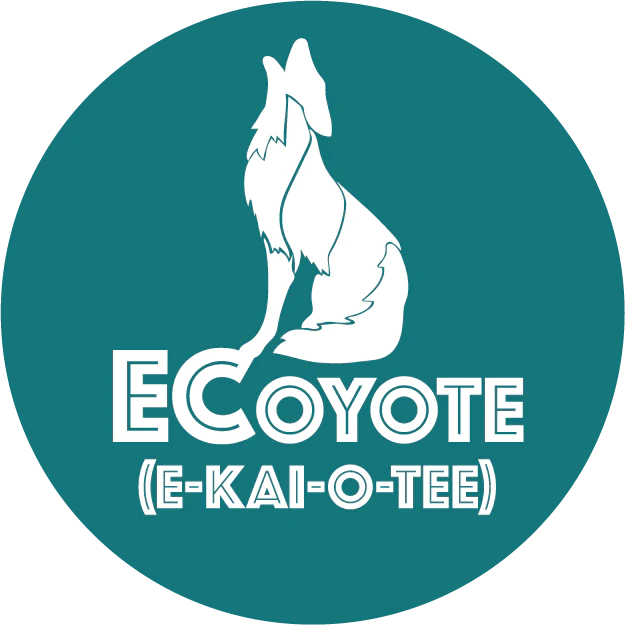 Why ECoyote for Organic Cotton Clothing?
Imagine IF coyotes could fight climate change and plant trees. They would be fierce, powerful, determined and wouldn't hang back.
Their history has proved them as clever, adaptable animals. Previously living in open deserts, modern coyotes have adapted to the American landscape and now roam in forests and mountains.
With the rapid onset of climate change, doing what we can to fight it is incredibly important. That is why we are making a radical change and planting 10 trees per product sold!

No fuss, chemical free clothing - spread the eco friendly message
All of our products are ethically made with sustainable GOTS-certified organic cotton, tencel and/or recycled polyester, keeping their impact on the planet to a minimum - planting 10 trees is a massive bonus! Be an ECoyote, shop sustainably and spread the eco message.

The trees are now planted via Verdn and their tree planting partner The Eden Reforestation Projects. All customers can track the trees planted as a result of their purchases via the Verdn app (we previously used Ecologi which was untrackable). Let your skin breathe and help the planet live with our no fuss, chemical-free clothing.